Atlas 190 & 300 Metal Bind
SKUs: Select product options
Add

$75.00

worth of items to your cart to qualify for


Atlas 190 & Atlas 300 Metalbind Binding Machines
The innovative Atlas binding machines from MasterBind are the first binding systems that delivers an economical, all-in-one solution for premium document presentations.

For binding, the Atlas 190 is capable of producing securely bound documents up to 190 pages and the Atlas 300 will bind up to 300 sheets at production rates up to 120 per hour.
Engineered for years of productivity, this machine features an all metal housing and rugged construction.

It is ideal for offices, in-plant print shops, copy stores, universities and other educational institutions, legal offices and photo studios. Compatible with virtually any cover stock, MetalBind machines offer a combination of unmatched flexibility and versatility that is changing the way the world thinks about custom binding.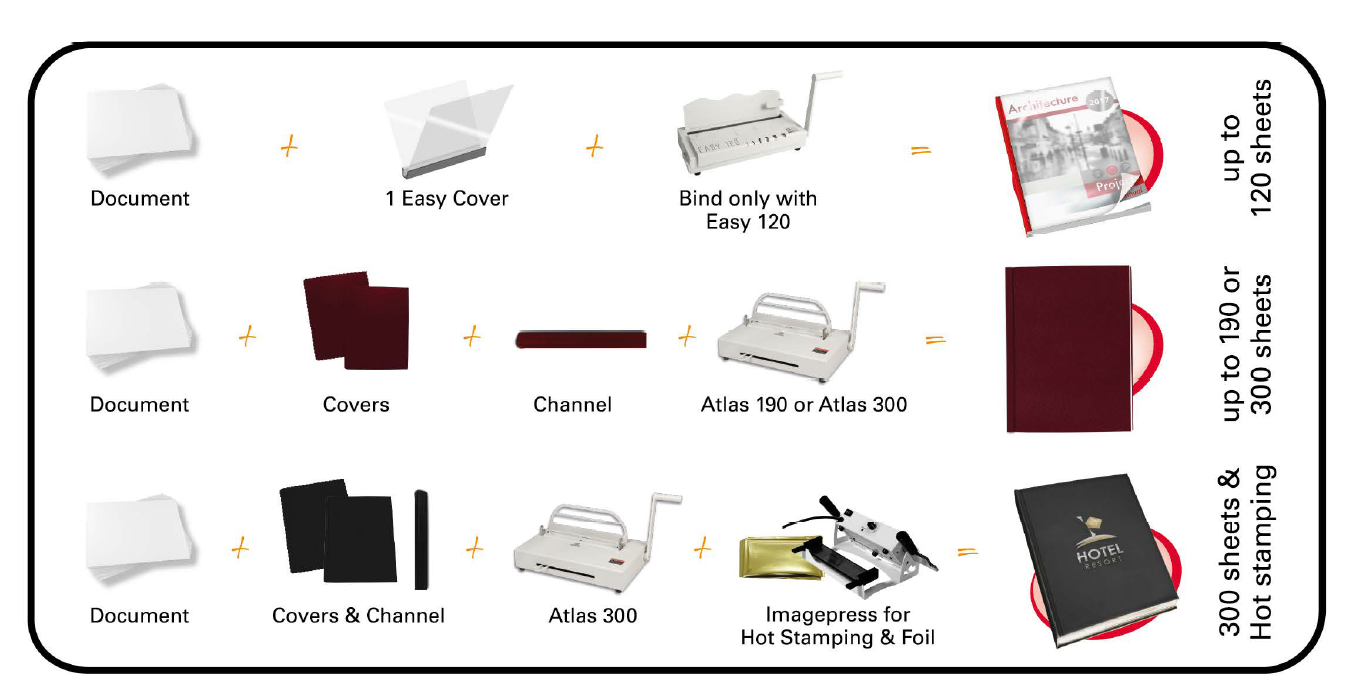 Atlas 190 & Atlas 300 Metalbind Specifications
All-In-One binding - No Punching Needed
Ideal for presentations, business reports, legal briefs, proposals and research theses
Binds up to 190 sheets | 300 pages (#20 bond)
CoverGuide feature facilitates quick page alignment
Built-in channel width measurement tool
Solid steel frame and all-metal housing
Patented channel design assures accurate paper positioning
atlas, atlas190, atlas300