Metal Spiral Coil
SKUs: Select product options
Add

$75.00

worth of items to your cart to qualify for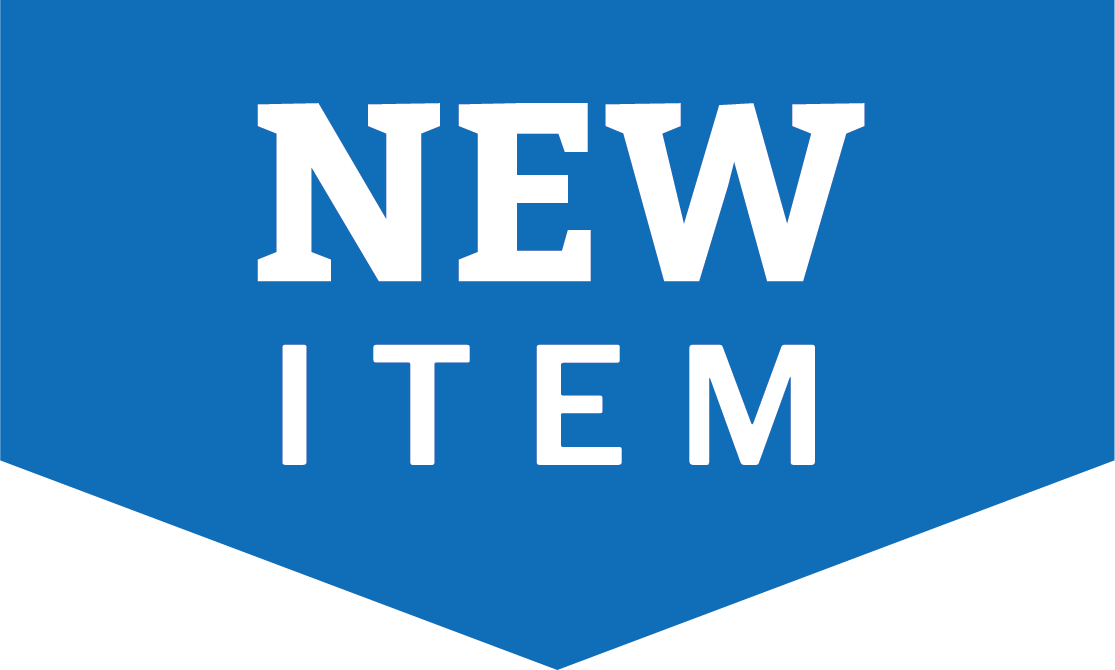 (Must use needle nose pliers to crimp)
Brand New Item - Metal Spiral Coil

• Metal Spiral Coil is stronger than the plastic coil binding, and are easier to insert into thick books.
• Stocked in 3 Different Colors - Black, White & Aluminum

• Metal Spiral Coil often is called Metal Spiral, Metal Wire Binding, Metal Binding, or Metal Spiral Coil.

• Metal Spiral Coil comes in all the sizes; from 1/4" (6mm) 2"(50mm), 12" long and in a 4:1 pitch. If you don't see the size or length wire coil you need, give us a call at 800-886-2463.(add 1/8" to the book thickness to get the correct diameter of coil.)

• Call Finitura for different pitches, custom tines, custom colors or different lengths.

• Metal Spiral coil binding will easily bind documents using any of the coil punch and binding machines from Rhin-O-Tuff, Akiles, Tamerica, GBC, Renz or any other of the tabletop coil binding systems that punch round or oval holes.

• To cut the wire spiral coil binding, just use a standard pair of needle nose pliers that can also cut wire.
Based upon 20# Bond Paper
1/4" sheet capacity = 30 sheets
5/16" sheet capacity = 40 sheets
3/8" sheet capacity = 68 sheets
7/16" sheet capacity = 76 sheets
1/2" sheet capacity = 90 sheets
9/16" sheet capacity = 102 sheets
5/8" sheet capacity = 120 sheets
3/4" sheet capacity = 157 sheets
7/8" sheet capacity = 175 sheets
1" sheet capacity = 193 sheets
1 1/4" sheet capacity = 250 sheets
1 1/2" sheet capacity = 280 sheets
1 3/4" sheet capacity = 350 sheets
2" sheet capacity = 390 sheets
MSCS, MSC14B, MSC14W, MSC14A, MSC516B, MSC516W, MSC516A, MSC38B, MSC38W, MSC38A, MSC716B, MSC716W, MSC716A, MSC12B, MSC12W, MSC12A, MSC916B, MSC916W, MSC916A, MSC58B, MSC58W, MSC58A, MSC34B, MSC34W, MSC34A, MSC78B, MSC78W, MSC78A, MSC1B, MSC1W, MSC1A, MSC114B, MSC114W, MSC114A, MSC112B, MSC112W, MSC112A, MSC134B, MSC134W, MSC134A, MSC2B, MSC2W, MSC2A

In Stock

In Stock

In Stock

In Stock

In Stock

In Stock

In Stock

In Stock

In Stock

In Stock

In Stock

In Stock

In Stock

In Stock

In Stock

In Stock

In Stock

In Stock

In Stock

In Stock

In Stock

In Stock

In Stock

In Stock

In Stock

In Stock

In Stock

In Stock

In Stock

In Stock

In Stock

In Stock

In Stock

In Stock

In Stock

In Stock

In Stock

In Stock

In Stock

In Stock

In Stock

In Stock