Wide Format Laminators
Buy wide format FujiPla roll laminators online from Finitura. We offer lease options on FujiPla LPV1200 and LPV1600 laminators.
Call 262-650-9999 for more information.
Wide Format Laminators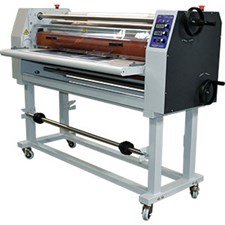 DryLam FujiPla LPV1200 47" Wide Format Laminator
DryLam FujiPla LPV1200 Wide Format Laminator allows you to choose the best type of laminate for your application. Run cost effective thermal laminates on most paper stocks and porous materials. Leasing options available!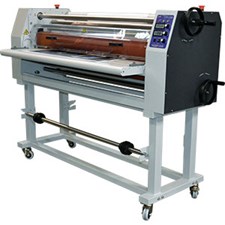 DryLam FujiPla LPV1600 63" Wide Format Roll Laminators
The LPV1600 offers affordable wide format mounting and laminating up to 63" width capacity. Uses thermal laminating films or pressure sensitive films 1.2 mil through 10 mil. Leasing options available!
Wide Format Laminators for Businesses
Finitura has wide format FujiPla roll laminators for sale online. The extra width on these machines means materials up to 47" can be laminated with ease. These lamination machines operate with PSA or thermal films.
Need a temporary lamination machine for a special project? These wide format laminators are available to lease from Finitura. Ask us about our affordable leasing options.
At Finitura, we carry all types of paper finishing equipment for businesses. Along with specialty laminators, we have binding machines and shredders. If you need multiple pieces of machinery, learn about our bulk pricing options. We do everything possible to make your binding and finishing equipment affordable.
When these specialized laminators need maintenance, the Finitura team has fast machine repair services. We keep your equipment in working order so you can keep up with business demands.