Fastback Binding Strips
Fastback Strips – A Professional Binding Solution for Any Situation
Finitura carries Fastback binding strips for Fastback binding machines like the Fastback 8, 9, 11, Fastback 15, Fastback 15xs & Fastback 20. Fastback binding strips from Finitura are available in a wide variety of colors, sizes and styles. Possibilities are virtually limitless when you use Fastback binding strips to bind marketing materials, proposals, presentations and more.
All Powis Parker Fastback binding products SHIP FOR FREE when you order $75 or more.
Fastback Binding Strips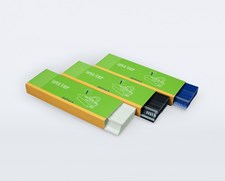 Fastback Super, Comp & LX Tape Strips (Sold by box)
<ul><li>Narrow: 125 sheet max</li><li>Medium: 250 sheet max</li><li>Width: 350 sheet max</li</ul>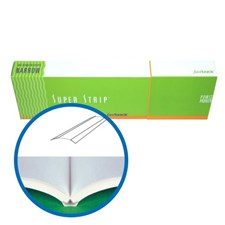 Powis Parker Fastback Perfectback Strips (sold by carton)
Finitura has the web's best prices on Powis Parker Perfectback Strips. We carry Perfectback LF strips, Perfectback PS strips & Perfectback TA strips. Perfectback strips from Finitura give you perfect bound capabilities using your Fastback binder. Finitura offers FREE SHIPPING on all Perfectback stri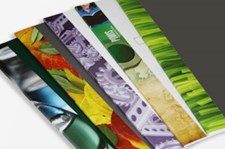 Fastback Image Blanks - sold by carton
Finitura has the web's best prices on Powis Parker Image Blanks. Super & LX Strip Image Blanks from Finitura are fully customizable. Custom Fastback binding strips are the perfect way to promote your organization & leave a lasting impression. Fastback Image Blanks from Finitura SHIP FREE.