Spend $75 or more and get FREE SHIPPING on desktop pouch laminators from Finitura. Pouch laminators from Finitura are available in 9" to 13" widths, and can laminate up to 14 mil pouches. Desktop pouch laminators from Finitura help businesses, schools, churches, & more create professional print marketing materials.
Call 262-650-9999 for more information on bulk discounts and pouch lamination materials.
Pouch Laminators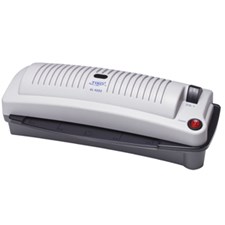 DryLam AL4202 9" Pouch Laminator
The Tiko DryLam AL4202 9" Personal Pouch Laminator protects documents, certificates, photos, and other paper based documents from damage.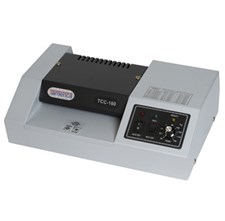 Tamerica TCC160 Pouch Laminator
The Tamerica TCC160 heavy-duty pouch laminator features four rollers and laminates up to 9" wide from 3mil to 10mil thickness.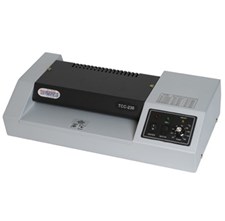 Tamerica TCC230 Pouch Laminator
Tamerica TCC230 professional pouch laminator features four heavy-duty rollers and laminates 3mil to 10mil thickness pouches up to 9" wide.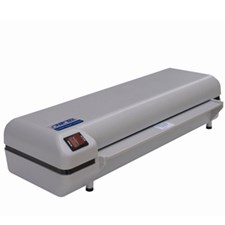 DryLam L-1200 12" Pouch Laminator
The DryLam L-1200 12" Pouch Laminator is one of the most popular desktop laminators thanks to its size, durability, and quality laminating.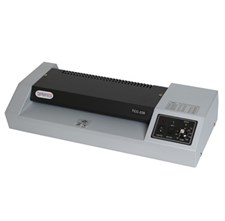 Tamerica TCC330 Pouch Laminator
The Tamerica TCC330 Pouch Laminator features four rollers, an all metal construction, and a 13" lamination width.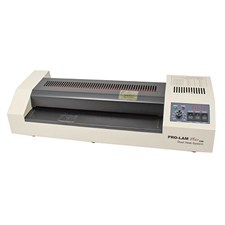 Akiles ProLam Plus 330 Pouch Laminator
Akiles ProLam Plus 330 Pouch Laminator is a 13" dual heat system that provides crystal clear, photo quality lamination.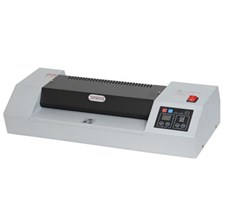 Tamerica TCC6000 Heavy Duty Pouch Laminator
The Tamerica TCC6000 heavy-duty laminator is designed for continuous use and laminates photos and digital images bubble free. The advanced hot rollersystem with adjustable speed ensures quality and trouble-free operation.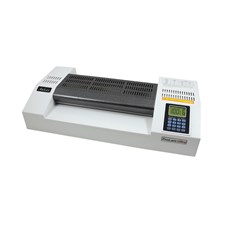 Akiles ProLam Ultra
The Akiles ProLam Ultra heavy-duty photo laminator uses a 6 roller heat system to produce professional, crystal-clear and bubble-free pouches every time.
Pouch Laminators for Offices
Pouch laminators from Finitura are made to fit on desktops. Our lightweight laminators range from 9"-13" wide and have warmup times of only a few minutes each. Keep these laminators right on your desk for easy access when laminating pouches up to 14 mil thick.
Laminators include:
Finitura helps businesses of all sizes with their supply needs. Along with laminators, we have binding machines, shredders, and finishing supplies. Need a larger laminator? View our wide format options.
Keep your equipment working smoothly with Finitura's fast machine repair service.