Powis Parker Fastback 20 Binding Machine - FB20
Adding this item to your cart will qualify your order for US domestic


Powis Parker FB20 Features:
Spine Lengths: Max. 12" (30.5cm)(A4); Min. 5.5" (14cm)
Binding Capacity: 10 sheets to 350; 1.5" Max. thickness
Optimal Paper Weight: 20 lb Standard (75 gsm) to 32 lb (120 gsm)
Warm-Up Time: Less than 3 minutes
Binding Time: 13 - 20 seconds
Easy to Use Interface
1 Year Manufacturer Warranty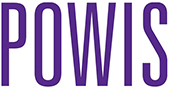 Fastback 20 – The Most Advanced Thermal Tape Binder Available
The Powis Parker Fastback 20 is one of the fastest, most efficient fastback binders available today. Durable with a sleek design, your new Fastback 20 creates catalogs, prospectus, marketing materials and bound documents in less than 15 seconds with the press of a single button. The end product is stronger & more attractive than coil, comb or wire binding. This upgraded binding machine comes with an LCD display guiding users through each step.
Sleek, space-saving design
Ultra-strong construction
Lay flat binding
Supports paper lengths up to 12"
Binds up to 350 sheets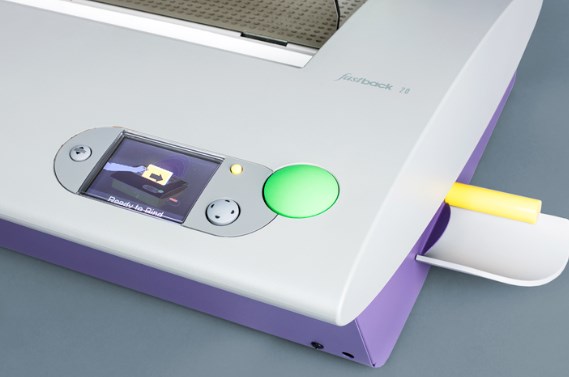 The Fastback 20 works with all Powis Parker fastback strips – from the Powis Super Strip to the customized Image Strip or Perfectback Strips for flawless bookbinding every time.
Not what you're looking for? Compare top rated Powis Parker binding machines.
Fastback 20 Specifications
Dimensions: 23.5"W x 14.5"H x 23"D
Weight: 66lbs
Spine lengths: 5.5"-12"
Binding Capacity: 10-700 pages (up to 350 sheets); 1.5" Max. thickness
Optimal Paper Weight: 20lbs. – 32 lbs
Editing: Yes, 2 cycles
Warm-up time: 3 minutes
Binding time: 15.35 seconds
USA Power Requirement: 115VAC, 60Hz, 7amps
Regulatory Approvals: UL, CE, CUL, TUV, DENAN
Contact Finitura the top-rated Powis Parker distributor for a Fastback binding machine quote.