Powis Parker Fastback 9 Binding Machine - FB9
Adding this item to your cart will qualify your order for US domestic


Powis Parker FB9 Features:
Strip Lengths: 8.5", 11", A4, A5
Binding Capacity: 10 - 250 sheets
Optimal Paper Weight: 20 lb Standard (75 gsm) to 32 lb (120 gsm)
Warm-Up Time: None
Binding Time: 35 - 45 seconds
Easy to Use
1 Year Manufacturer Warranty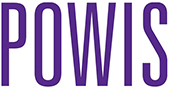 Fastback 9 - Affordable Fastback Binding
The Powis Parker Fastback 9 binder offers binding at the touch of a button, making it ideal for any office or departmental use. Fastback binding machines are affordable and virtually maintenance free, making them some of the best binding machines on the market today. Create anything from simple reports to 250 sheet books with colored spines, branded imagery and more in less than 40 seconds. Powis Parker Fastback binding machines are trusted and used in every branch of the US Federal Government. If it's good enough for America it's good enough for your home or office!
Space-saving design
One-touch operation
Lay flat binding
Supports paper lengths up to 12"
Binds up to 250 sheets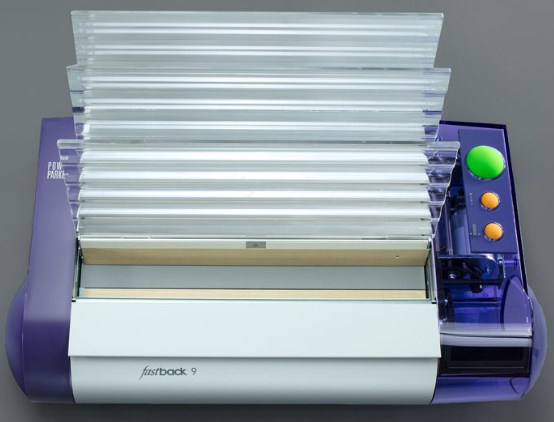 This machine uses Powis Parker Fastback binding strips, binding materials and binding paperback books. The thermal adhesive Fastback Super Strips add a simple, professional look, while Image Strips can be customized with logos or information to promote your brand.
Not what you're looking for? Compare top rated Powis Parker binding machines.
Fastback 9 Specifications
Machine Dimensions: 19.5"Wx11"Hx13"D
Maximum Weight: 17 lbs.
Strip Lengths: 8.5", 11", A4, A5
Spine Thickness: Narrow, Medium
Page Sizes: 8.5" to 12"
Optimal Paper Weight: 20 lbs. standard to 32 lbs.
Edit Capability: Yes (2 edit cycles, standard LX strips only)
Binding Time: 35-45 seconds
USA Power Requirements: 115VAC, 60Hz, 8.4 amps
Regulatory Approvals: UL, CE, cUL, MITI, FCC, Class B
Contact Finitura the top rated Powis Parker distributor for a Fastback binding machine quote.