GBC Swingline CombBind C450E Precision Punch
Adding this item to your cart will qualify your order for US domestic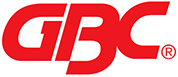 If you are searching for the best binding machine for volumes around 100 documents per week or are on the fence about the different types of binding machines, the GBC Swingline CombBind C450E is right for you. It is an electric comb binding machine that streamlines the binding process and is the most user-friendly of the manual comb binding machines, which makes it perfect for offices where binding is accomplished intermittently.
GBC Swingline CombBind C450E Precision Punch Electric Binding System, Binds 500 Sheets, Punches 25 Sheets
Provides perfect punching and quick binding; exclusive paper separator divides stacks of paper into just the right thickness for flawless punching. The C405E is an electric punch and manual bind & can quickly create customized, professional-quality bound documents. The electric C450E has all the convenience features you need to bind fast and easy. The exclusive paper centering system aligns your pages for perfect punching, while the built-in paper separator divides your stack of sheets into the right amount of pages for faster, more efficient electric punching. The C450E precision margin guide adjusts to the size of your document to ensure an even punch alignment.
Binds up to 500 sheets
25 sheet punch capacity
Punches and binds letter size sheets
2" maximum comb spine size
Limited 1-year warranty