Coil Binding Machines
Buy coil binding machines online from Finitura. Shop for manual punches, electric punches, coil inserters, & coil punch dies. Coil binding machines speed up your production process & ensure uniform, professionally bound booklets. Finitura carries GBC, Rhin-O-Tuff, Akiles, Tamerica, Renz, & more. Any non-oversize coil binding machine order over $75 ships for free. Just look for the red FREE SHIPPING tag.
Call 262-650-9999 for pricing.
Coil Binding Machines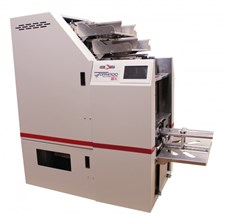 Rhin-O-Tuff Tornado Autopunch EX
Rhin-O-Tuff Tornado Autopunch EX handles media from 60gsm 312gsm, including light porous/heavy coated print media and specialty binding media like plastics, vinyl, and textures.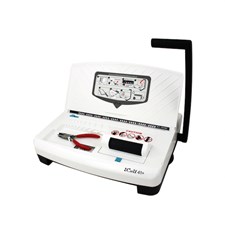 Akiles iCoil 4:1 & 4:1+ Binding Machine
Out of Stock
Free Shipping
Akiles iCoil is a coil punch and binding machine with features such as a waste drawer, and electric inserter. 2 models: iCoil 41 (43 round holes) & iCoil 41+ (44 oval holes).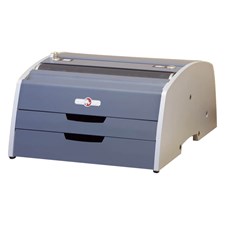 Rhin-O-Tuff 3250CL Pro Series Electric Coil Punch & Inserter
$1,699.00
Out of Stock
Free Shipping
3250CL spiral binding machine binds with best results books using up to 15 mm (5/8 inch) coil size, or about 100 sheet documents.